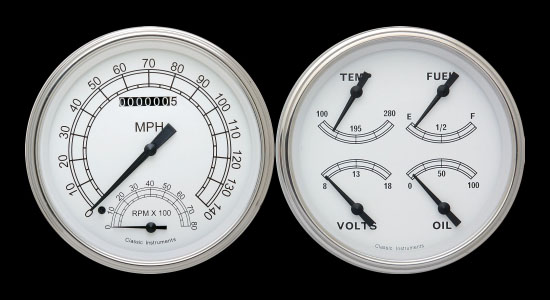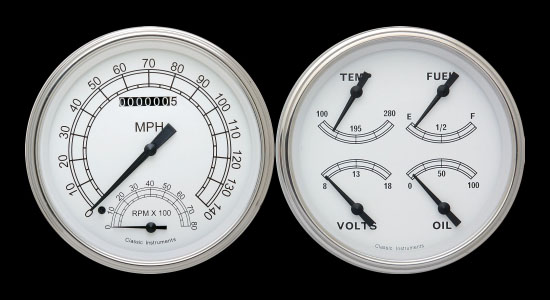 Classic Instruments brings you 12 different gauge face options to upgrade your stock gauge set in your classic 1947-1953 Chevy or GMC pickup. Gauge face designs vary from modern to classical hot rod styles. You choose the style that matches your truck build.
From classicinstruments.com
Now offered by the team at Classic Instruments is a complete instrument kit for 1947-53 Chevrolet/ GMC trucks. The kit comes complete with your choice of a speedometer or speedtachular (tach built into speedometer), accompanied by a quad, along with all of the necessary sending units for speedometer, water temp, oil pressure, and fuel gauge, bezels, and necessary hardware to install the instruments in the original dash. Available in 12 different face options, Classic Instruments can add modern looks and design to your Advance Design Chevy truck. Turn signals and high beam indicators are an available upgrade!
---
Classic Instruments
Open Monday-Friday 8:00 am to 5:00 pm EST

Phone: 1-800-575-0461 or Email us at: info@classicinstruments.com
Mailing Address:
P.O. Box 411
Boyne City, MI 49712
---