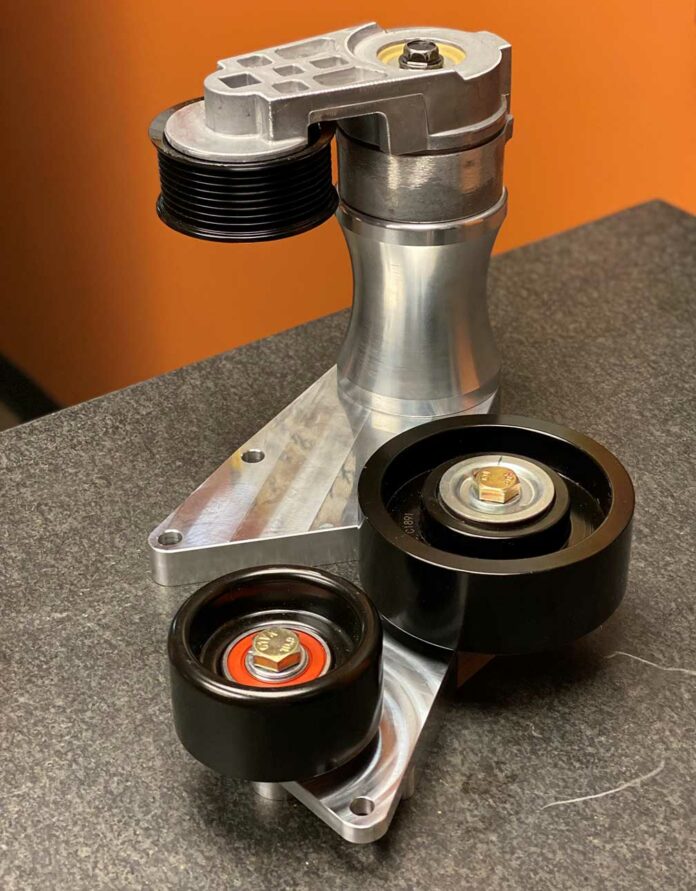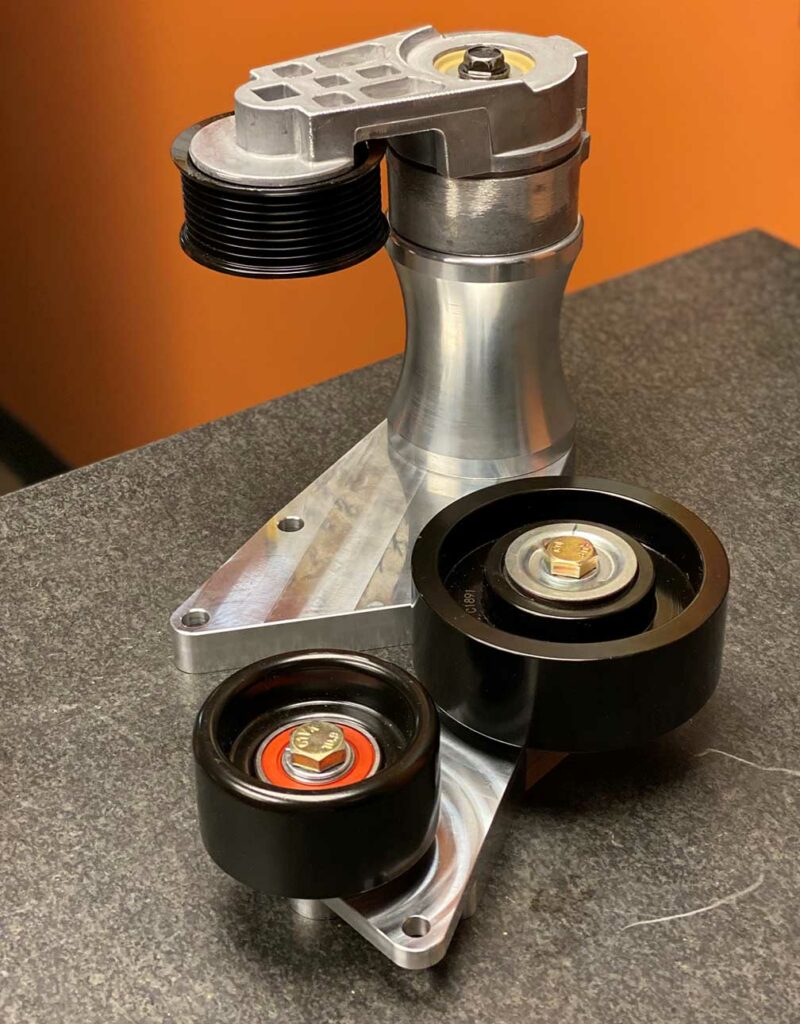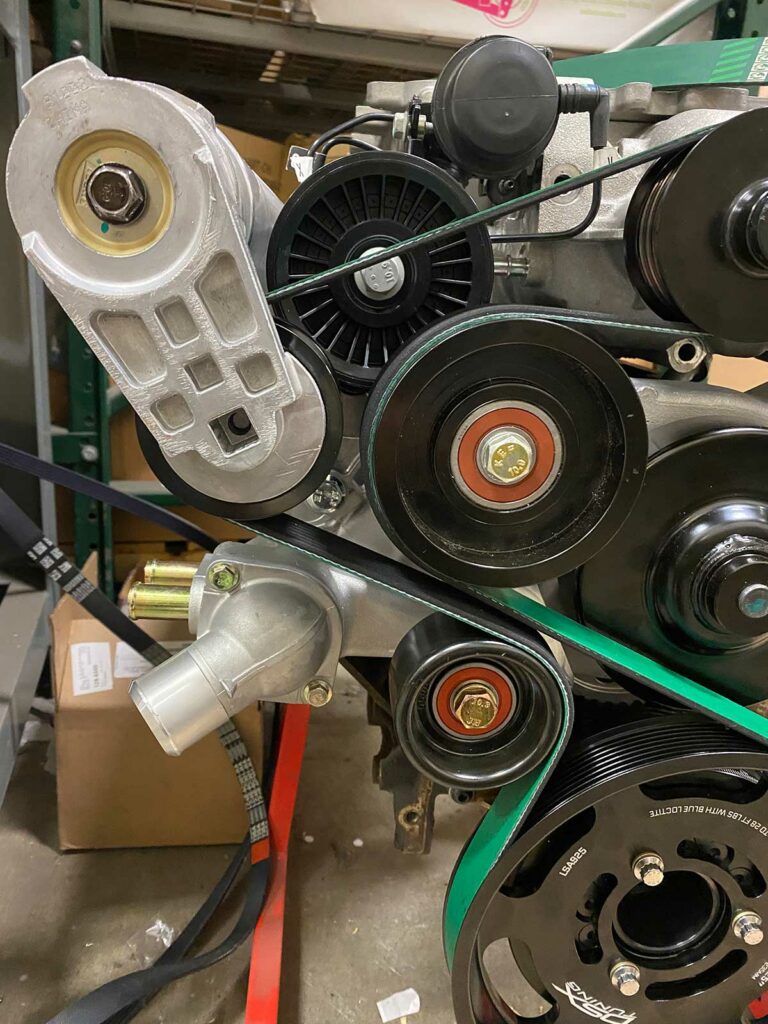 It's never been easier or cheaper to add a supercharger to an LS engine. You're probably familiar with the GM recall of thousands of GM OEM LSA blowers? Once they decided to replace the complete supercharger, it put a lot of them back on the street for sale at discounted prices. The OEM blowers were repairable with a little knowledge and work. Or, there are services out there to fix them for you. Either way, it made adding an LSA supercharger to your LS engine a whole lot less expensive.
There are some belt drive systems on the market for the LSA huffer, but none match what the design and engineering team came up with at G Force Performance Products. They designed a high performance belt drive system to turn the LSA supercharger without belt slip. By putting a little more tension on the belt and some smart positioning of larger idler pulleys, they managed to get the belt wrapped tighter and around more of the crank and supercharger pulleys. The result was minimizing, if not eliminating, belt slip.
They also used a two belt system, one for the supercharger and one for the other accessories. It's smart because you can overdrive or underdrive your supercharger without changing the speed of your power steering pump or alternator.
One other thing we liked is that the pulleys and tensioner they used are off the rack pieces that you can easily find at most parts stores if needed.
They wrote a great article about their upgraded LSA supercharger belt drive system. It explains how and why they designed the LSA supercharger belt drive upgrade system the way that they did. You can read more about it here.
You can also buy one at their website: LSA supercharger belt drive upgrade system