If you're looking for a good Ford based AOD tranny for the street, you can look to Performance Automatic with no worries! Performance Automatic has an AOD from their Street Smart System:
From the PA website: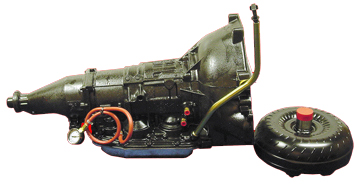 Our AOD transmission is a proven winner when it comes to non-computer controlled 4 speed overdrives.
Upgraded internals like an extra wide overdrive band, diode sprag and extra 3-4 clutches combined with a shift improvement package make this an excellent swap into an earlier Ford. Dyno tested and given Lifetime Warranty when purchased in the
PASS53103 Street Smart Package these
units are perfect as a replacement
on any Fox body or restomod.